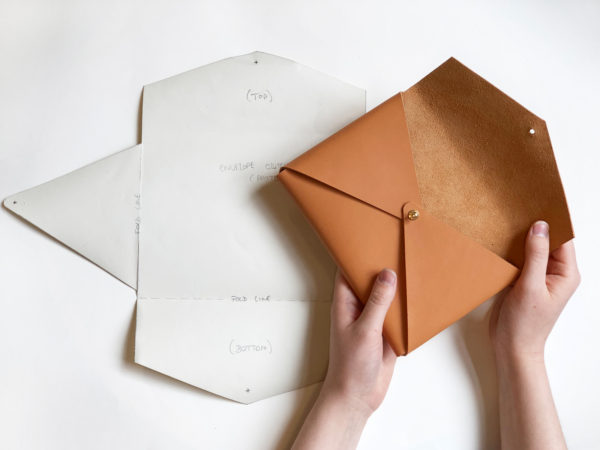 OUR GUIDE TO CRAFT IN EAST LONDON
"London has long had a Fashion Week and a Design Festival. Now there is London Craft Week. A magical combination of imagination, individuality, passion and skill found in the best-made of things." shares Guy Salter, Chairman of London Craft Week.
And we couldn't be more thrilled to be part of London's craft community. As an independent shoemaking school that's been running for close to ten years, we've seen the London craft industry grow from strength to strength over the last decade.
From centres of craft emporium at newly opened Coals Drop Yard in King's Cross to the well-loved brutalist architectural delights at the Barbican Centre and sartorial treasures at the annual Made London Craft festival in Marylebone, there's a burgeoning buzz about craft in our city.
In our studio nestled in the historically cultural East End of London we're surrounded by memoirs of London's craft past and visions of its exciting future. Its something we often pinch ourselves when thinking about. Like, we're really a part of this amazing industry and the hundreds of women we've taught the art of shoemaking to over the years are part of our craft story.
So in celebration of this community and as all the London Craft Week action launches here's our pick of the best craft havens in our neck of the woods.
Bethnal Green
Based in Pillbox our I Can Make Shoes studio is right in the Cordwainer heart of East London. From our bright and airy design hub you can learn the craft of accessory making, footwear design, sandal making, shoe crafting and bespoke footwear production. With all of the cultural inspirations of East London on our doorstep whether it's a day, weekend or 10-day course you're joining, you're bound to leave full of creative newness.
Check out our next course dates.
Hackney
If you asked the I Can Make Shoes team where we can be found spending our handmade craft pennies on a sunny London afternoon the answer would come back as a resounding Broadway Market. A historical market located along the banks of the River Thames, the roots of this weekly Saturday market stem back to the first Roman settlements in London. Nowadays you can find everything from handmade jewellery to candles and wood crafts. Well worth a visit as the warmer summer days beckon.
Walthamstow
Nestled on the outer parts of East London, the William Morris Gallery is a jewel in the crown of London's craft scene. Famous for his iconic prints which now adorn everything from wallpaper to luggage tags and soap, Morris' childhood home now houses the biggest collection of his works. Cult London beauty brand Soapsmith inspired by the artistic patterns of William Morris also calls Walthamstow home and their handmade namesake soap pays perfect homage to this part of East London.
Visit our Instagram to enter our competition with Soapsmith this London Craft Week.
Dalston
A trip to this fashion student's favourite neighbourhood isn't complete without a quick stop at Norris Raymond. Located smack bang in the middle of Kingsland Road between Dalston Kingsland and Haggerston stations, this East London leather shop is the go-to place for all your leather specialist treatments and repairs. Its whimsical brown wooden exterior harks back to a period of craft brilliance in London, when entire family trades were forged from traditional skills passed down from generation to generation.
I created a free 40-minute online course called 'Introduction to Shoemaking' to show how easy home shoemaking can be and to give you a little taste of what I Can Make Shoes is all about. Sign up for instant access.