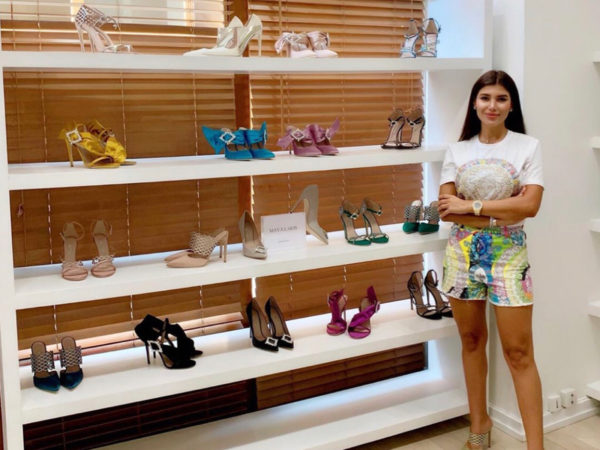 I am so excited to be sharing this one! Maya took her first step in the world of footwear back in 2017 when she joined our Footwear Masterclass in London.
Fast forward to today, and I am blown away with how far she has come, having just launched her shoe line, MAYA LAKIS. 
Her first collection, Revival, features timeless yet modern shoes which capture Maya's international existence. Of Lebanese origin, Maya was raised in Africa, studied in London and currently lives in Beirut, frequently traveling the world.
The Spring Summer 2020 collection was made in Italy and recently showcased in Paris. The collection includes seven styles of shoes, each in a palette of seven bold colours.
Maya is a truly inspiring woman, she is a successful female entrepreneur with impeccable taste who balances her career and travel with being a wife and mother to two gorgeous girls. 
We asked Maya a few questions about her journey into the world of shoe design and to share what inspires her.
Her shoes are available for preorders and there's already a waiting list, a sign of great things to come! I'm on the edge of my seat waiting to get my hands on a pair of the emerald green 'Donna' sandals or is it the 'Fay' sandal in lilac... let's be honest, I'd wear every piece in every colour. 
For more on Maya's beautiful collection follow her Instagram @mayalakisofficial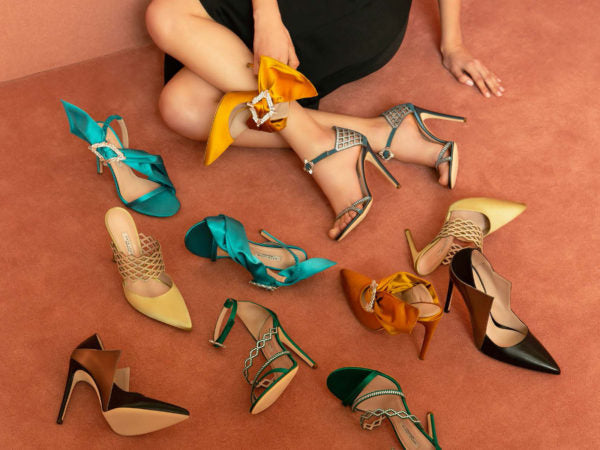 1. What was your inspiration for your shoe line?

After a while, and in between having two kids, I wanted to go back to pursuing a career and namely in fashion and specifically in shoes. With time my passion for shoes grew and my understanding of what women's lifestyle needs are, I developed the feeling that I'd want to create the brand of my own shoes specifically due to the fact that it always felt like am missing the right shoes. It was always, I wish it was a different material, different heel, realized I have so many ideas for shoes I find and buy and most importantly always felt that I still haven't bought " the one", so I decided to go back to London and take up classes on shoemaking. Learned A-Z of shoe making from idea, to design, to sketch to pattern making to making my first ever hand made pair – from that point I knew I had to pursue this and put all my ideas into my own brand. I started traveling on my own, taking appointments in leading manufacturing factories in Italy pretending to be a senior fashion student writing a thesis, negotiating my way into each and discussing with owners about taking on my brand which still didn't exist, I went to trade shows in Italy and Paris and started finding my workspace filled with all types of fabrics, and swatches and contacts and had to start putting the brand together 

2. How did you decide on the names of your shoe styles?
I created personalities for each style, ones that reflect the different hats women wear in their daily life and matched those personalities with names that I always favored, because of what they mean, how they sound or even what they represent.
3. How do you see your role as a female entrepreneur impacting other young women looking to
start their own shoe businesses?
I called my first collection Revival: Dream, Create, Revive!
I believe women should always pursue their aspirations, love their choices and not let obstacles get in the way. Young women should feel passionate about their goals and know where and how they want to position it, and not worry about working hard to get there.  
4. And finally, what was your experience at I Can Make Shoes like?
I really enjoyed it, it empowered me , and whenever in an interview I always share the story of how I made my very own hand made shoes , still have them and always look back to that period because it gave me the push and the told to walk into the most important factories/ trade shows and actually know what I want to ask, what I need to do next….

I created a free 40-minute online course called 'Introduction to Shoemaking' to show how easy home shoemaking can be and to give you a little taste of what I Can Make Shoes is all about. Sign up for instant access.