The Making of the Fisherman Sandal
Fisherman Sandal Shoemaking Kit
This project will take you approximately 4-6 hours to make from start to finish. This shoemaking tutorial is designed for total beginners to make from home.💗 
Before you start:
Before you get started making your fisherman sandals, I'd recommend you watch through the whole video tutorial below (at least once) BEFORE you start making anything.
All of the shoemaking components are included in your kit, the only additional tools you'll need are:
Domestic flatbed sewing machine.
Small jar to decant the glue.
Masking Tape.
Leather hole punch or piercing tool such as an awl.
Heat gun (optional)
Hand dremel (optional)
IMPORTANT:
Please note, the sandal I am making in the video has 2 layers of soling, whereas your kit has just 1. Make sure that you flip your sole pattern to get both the right and left foot onto your resin sheet.
Also, where I use the hand dremel, simply replace this with your sanding file which does exactly the same job :)
Ok, let's do this!
meet your tutor
Hi, I'm Amanda!

I launched I Can Make Shoes (A home shoemaking school) back in 2010 with one goal - To make shoemaking an 'at-home' craft which could be done by complete beginners.

Fast forward to today and my team and I have taught my simple shoemaking technique to thousands of people from around the world and have grown an online shoe supply shop, making it easier than ever to get the supplies you need.

Many of my past students have even used this skill to launch new careers and go on to start successful shoe brands of their own!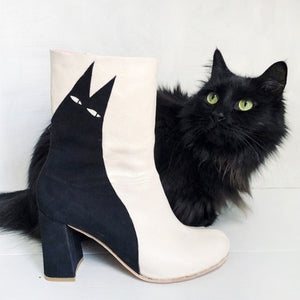 jocie
⭐️⭐️⭐️⭐️⭐️
"I really can't praise this course enough! Would give it 100/5 stars if I could!"
Nerrisa
⭐️⭐️⭐️⭐️⭐️
"The absolute crème de la crème of shoemaking classes and supplies"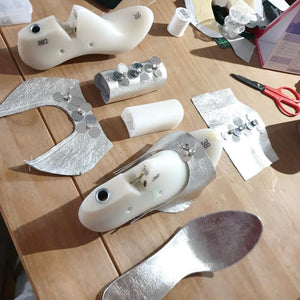 emma
⭐️⭐️⭐️⭐️⭐️
"Take this course! I can't recommend it enough, it's got everything you need."
lucila
⭐️⭐️⭐️⭐️⭐️
"I absolutely LOVED the course. It is EXCELLENT!!"